Feel free get in touch with us via email or social media.
© UEA. All rights reserved. University of East Anglia, Norwich Research Park, Norwich, Norfolk, NR4 7TJ, UK
Research Sandpit Sparks Collaboration and Innovation in Co-Producing Research Ideas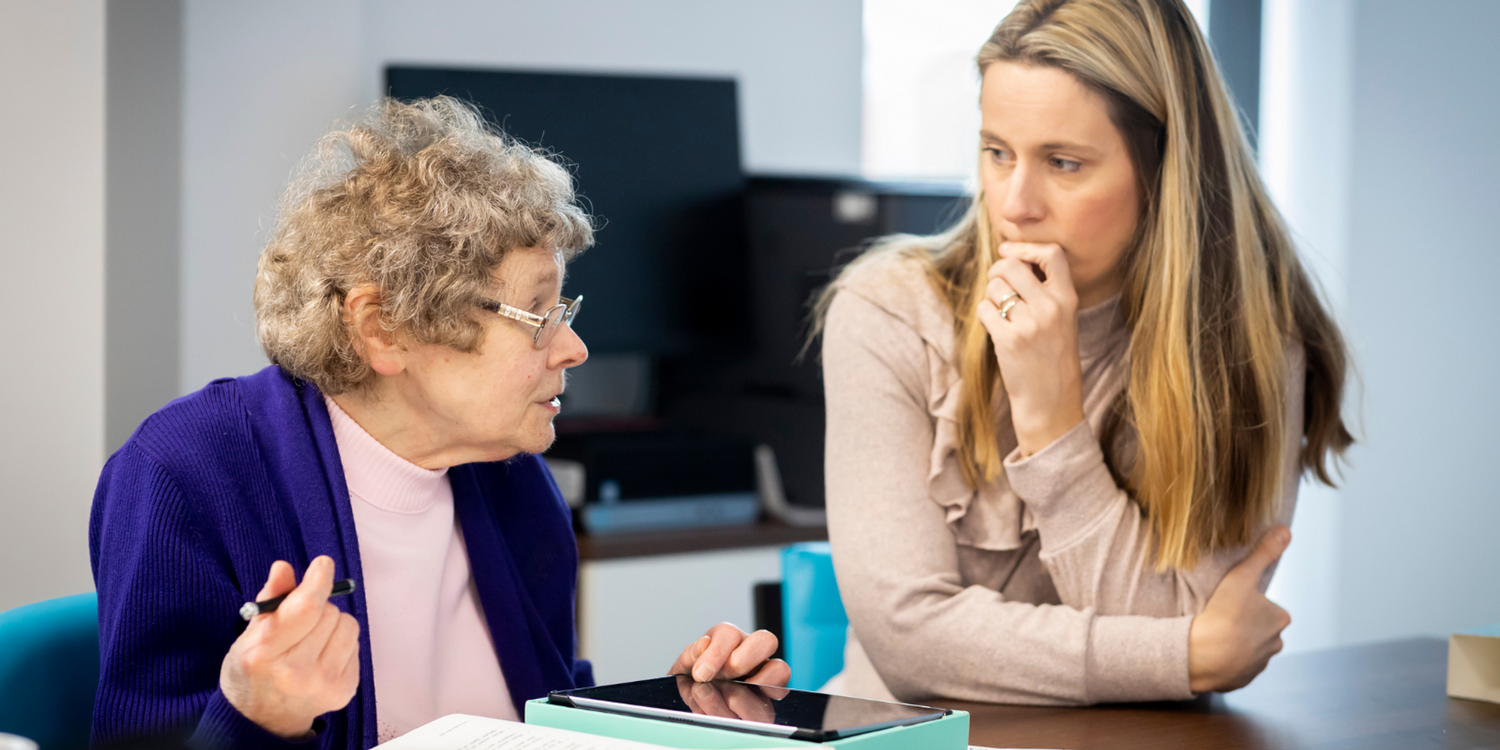 Thank you to everyone who attended our research sandpit event on Friday 28 April. With over 30 delegates in attendance, the event was a great success, and we are delighted that so many of our partner organisations and citizen representatives were able to join us.
The event provided the opportunity for researchers, practitioners, and members of the public to work with our expert facilitators to refine their research ideas into workable research projects, and we were thrilled to facilitate so many insightful discussions. By linking researchers together with experienced research facilitators and citizens drawn from the UEA Citizens Academy, we were able to shape proposals that can catalyse opportunities for funding practice-led research.
Research Director Carrie Jackson said: "The sandpit was highly productive, and we are excited to see the proposals that will emerge from this collaborative effort. We hope that this event marks the beginning of continued support from UEA Health and Social Care Partners for building capacity for high quality research and innovation in the future."
The projects that were brought to our research sandpit were:
Romani Reaching Out Mental Awareness
A public health initiative which aims to improve access to mental health services for Romani families in the Cambridge/Suffolk area. The team would like to run a short training programme to help people from Romani families understand and recognise psychosis and know how and when to ask for help. There is extensive evidence that the mental and physical health of Romani Travellers are significantly less good than average in the UK, and that they are less likely to ask for help at earlier stages of illness.
The Romani people will be represented directly via two of the co-applicants who have Romani heritage. They also plan to troubleshoot the planned training with a small group of employees and volunteers at OneVoice 4 Travellers, a charity based in Cambridgeshire and Suffolk.
Theme: Population health management
Led by: Dr Cate Trieste from Norfolk and Suffolk NHS Foundation Trust
With collaborators: OneVoice4Travellers and CAMEO Early Intervention in Psychosis Team
PINCH - the role of Pharmacist Non-medical Prescribers (NMPs) in the local workforce
This project will address several questions, including: How do NHS Trusts in our region currently use Pharmacist NMPs? Are there any national plans in place for expansion of the role in 2026? How could local Trusts position themselves to maximise benefit?
Theme: Workforce development.
Led by: Dr Martyn Patel from Norfolk and Norwich University Hospitals NHS Foundation Trust
With collaborators: East Suffolk and North East Essex NHS Foundation Trust, Norwich Medical School.
Measuring the Impact of Social Prescribing on Reducing Health Inequalities using a Population Health Management Approach
This project will use population health management data to identify groups of people experiencing health inequalities and use social prescribing to pro-actively connect people to community-based support.
By social prescribing we mean connecting people through a link worker with activities and services that can improve their health and wellbeing focused on their interests e.g., a walking programme to support social connection and overcome anxiety, singing for health classes for people with breathing problems, dance and movement classes for people with balance problems like Parkinson's disease and a range of housing and financial advice to help with social support.
Theme: Population health management.
Led by: Jennie McCrory from NHS Suffolk and North East Essex ICB: Home
With collaborators: West Suffolk NHS Foundation Trust, University of East Anglia.
An observational study to investigate the body's insulin response to tissue injury and why some people have impaired tissue healing
The stress response to acute tissue injury is a highly developed survival mechanism activated in response to life threatening tissue injury. Acute tissue injury occurs in a wide range of different clinical settings including for example trauma, haemorrhage, burns, surgery, sepsis, acute myocardial infarction and stroke. This is a medically driven study in its early stage of development by a consultant specialising in anaesthesia and intensive care.
Theme: Improved urgent and emergency care / long term conditions.
Led by: Dr Darrell Tupper-Carey from James Paget University Hospitals NHS Foundation Trust
Is birthweight associated with adult, obesity associated asthma?
The research team believe that birth weight is a risk factor for obesity associated asthma. If the team can show this, they may be able to put interventions in place from early life to prevent asthma in this group of patients. If they can find a simple educational tool that keeps this population within normal weight throughout their life, it will be a cost-effective treatment that will prevent asthma in this selected group who make up approximately 15% of the GP population of asthmatics.
Although the research design is not clear the project lead thinks that they should study a group of patients over a period known as a longitudinal cohort study.
Theme: Population health management.
Led by: Dr Sadiyah Hand from Norfolk and Norwich University Hospitals NHS Foundation Trust
With collaborators: Norwich Medical School
We are pleased to announce that the next Research Sandpit is already in the works, and we look forward to providing another opportunity for our partner organisations to develop their ideas into fundable projects.
If you have an idea for a health and social care research project and would like to attend our next Research Sandpit, please keep an eye out for our submission deadline. We are excited to see the innovative ideas that our partner organisations will bring to the table, and we look forward to continuing our work in supporting practice-led research.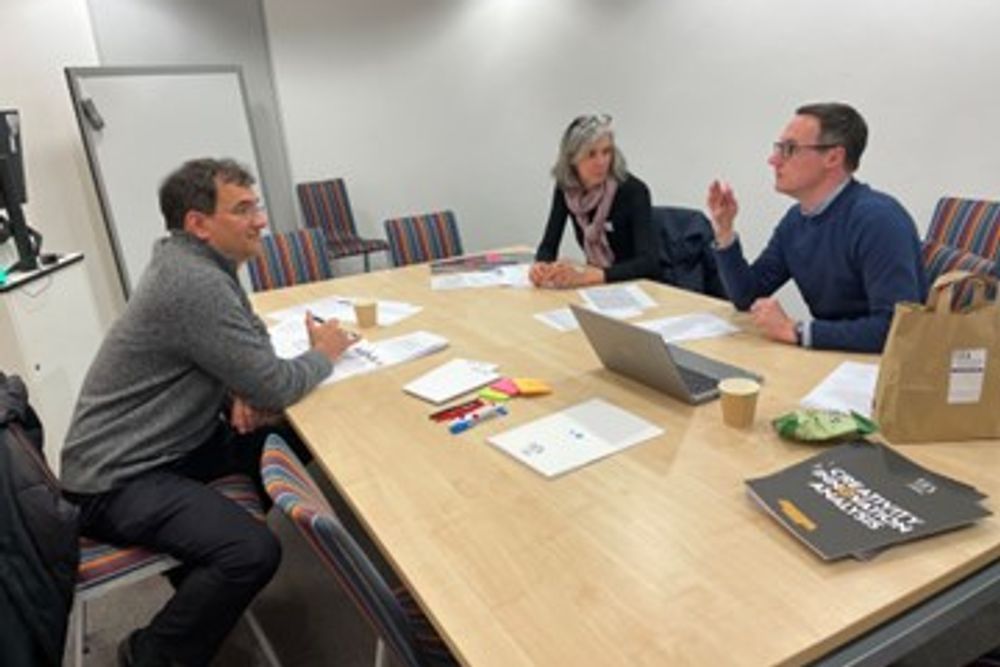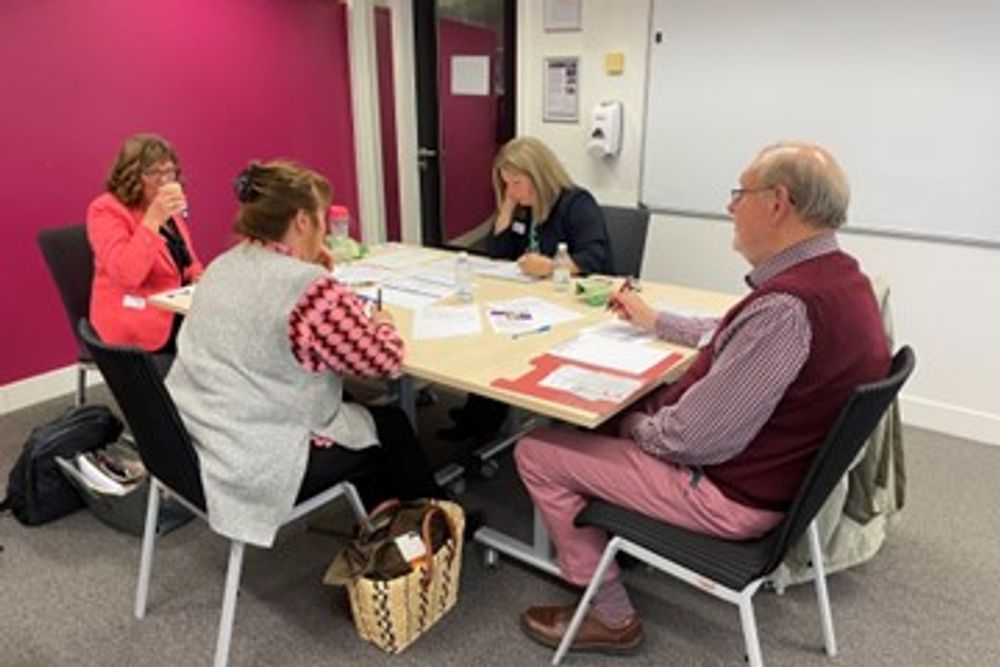 Related News & Events
No results, please try changing the filters
Stay up to date
Subscribe to our newsletter to receive news on the latest updates and projects in health and social care research.