Feel free get in touch with us via email or social media.
© UEA. All rights reserved. University of East Anglia, Norwich Research Park, Norwich, Norfolk, NR4 7TJ, UK
Improving Patient Mobility: Scholarship Recipient Rene Gray on His Project Revolutionising Hip Fracture Recovery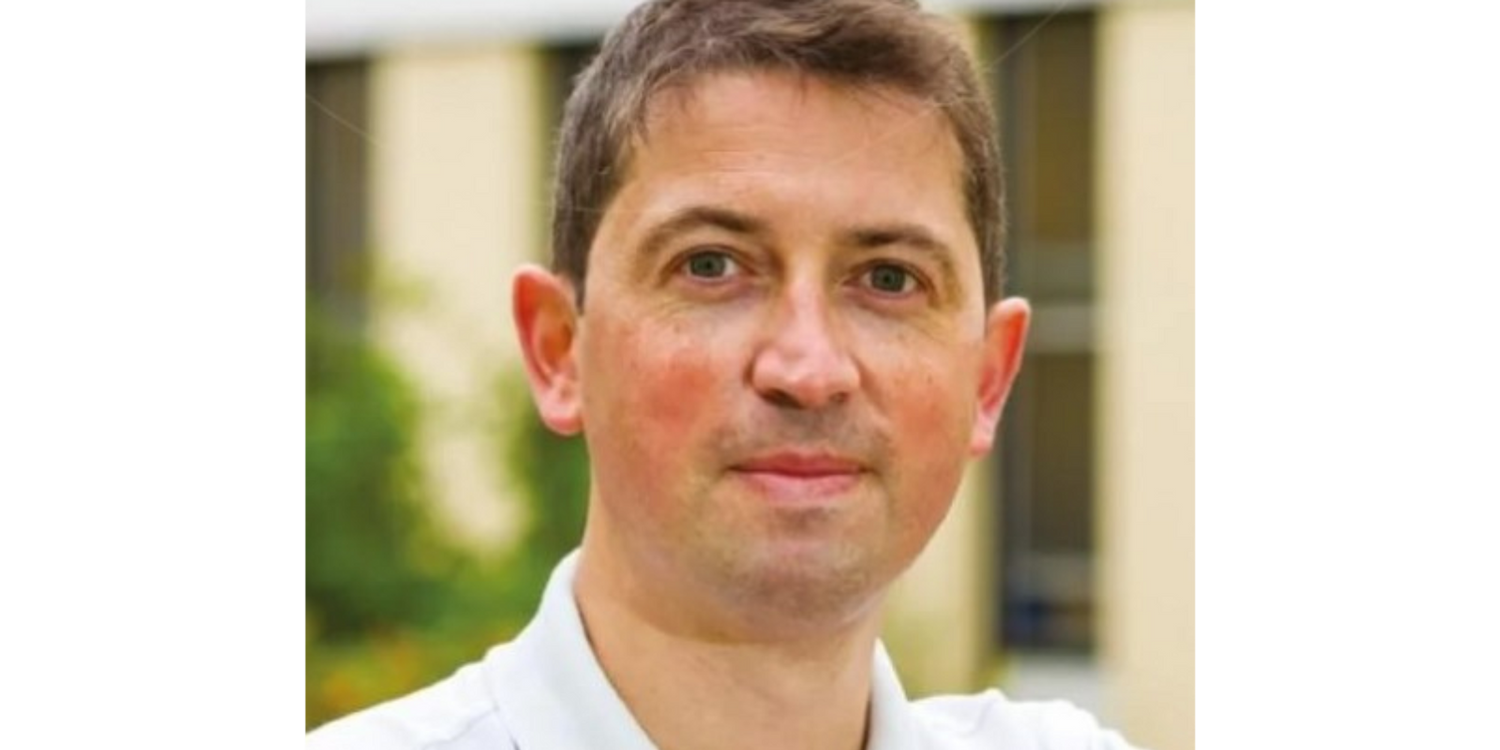 We spoke to Rene Gray, Professional Lead for Physiotherapy, from James Paget University Hospitals NHS Foundation Trust (JPUH), about his Out of Bed Project. This practice-led research initiative, funded by a UEAHSCP Scholarship, focuses on improving patient mobility after hip fracture surgery and has achieved remarkable results.
In 2019, an audit conducted by the orthopaedic integrated therapy team revealed that a significant number of patients were staying in bed until they were seen by a physiotherapist, with issues related to post-operative confusion, pain, low blood pressure and on occasion a lack of physiotherapy cover. Recognising the inefficiency of this approach, the orthopaedic therapy team developed a physiotherapy-led education program designed for healthcare assistants, empowering them to mobilise patients earlier.
By empowering healthcare professionals, especially healthcare assistants, to actively contribute to mobilisation efforts, the project has significantly enhanced patient outcomes and reduced the single point of failure of relying on physiotherapists to achieve this important activity. The therapy led initiative has increased the rate of hip fracture patients mobilising out of bed the day after surgery from 60% in 2019 to an impressive 85% in 2023, surpassing the national average of 80%. By reducing the reliance on physiotherapists for initial mobilisation, more time and expertise can be dedicated to progressing beyond basic mobility, such as focusing on strength and balance training, goal setting, orienting patients to minimise the risk of post-operative delirium and allowing more opportunity for joint working with occupational therapy colleagues. The program is now being expanded within JPUH and other local NHS Trusts in our region.
Read on to learn more about this exceptional initiative.
Can you tell me a little bit about your out of bed project?
Our Out of Bed initiative focuses on enhancing post-surgery mobility for patients who have undergone hip fracture surgery. This is crucial for improving health outcomes, including reducing mortality rates, enhancing functional recovery, facilitating timely discharge, and minimising hospital stays. Early mobilisation plays a pivotal role in achieving these goals, as it directly impacts patients' recovery, and their ability to return home.
The project aims to educate and empower the entire healthcare team on the ward, not just physiotherapists, regarding the importance of mobilising patients after hip fracture surgery. While traditionally seen as the role of physiotherapists, guidelines state that any member of the healthcare team can contribute to this task. Through a well-defined programme, we provide training on safe mobilisation practices and identifying potential barriers to getting patients out of bed. This inclusive approach ensures that everyone is equipped to support patients' mobility and recovery.
We sought to empower the whole ward to facilitate patients' mobility after surgery. We emphasised the importance of not perceiving unsuccessful attempts to get patients out of bed as failures, but rather as opportunities to identify underlying issues or barriers to mobility. We have talented Healthcare Assistants who are really motivated to help care for patients. We found that Healthcare Assistants often observed patients' pain during morning routines but hesitated to escalate it to nurses or therapists, so the project aimed to empower them to have confidence in their skills and role within the team, and to flag such issues for further assessment.
The project was conducted in two phases, with the initial training and intervention taking place during COVID-19. Additional staff from other departments, such as pelvic health and paediatric teams, were brought in to support patient flow and this slight uplift in staff enabled us to develop the programme collaboratively. We subsequently saw significant improvements in patient mobilisation, motivating the team to continue the initiative. The next phase in 2021 saw our team provide refresher training for existing staff and full training for new staff, further enhancing the out-of-bed rate.
What are the main goals of your project?
The main goals of our project were driven by the national hip fracture database, which provides a metric for comparison between hospitals. At the time, the national average for patients getting out of bed by the day after their surgery was 80%, and we were significantly lower, in the bottom quartile nationally. So one of our key objectives was to improve and push our rates to at least meet the national average.
Another important goal for me was to recognise and appreciate the contribution of our healthcare assistants, particularly the trauma healthcare assistants who deal with challenging patients on a daily basis. I observedfirst-hand the dedication and effort they put into working with their patients, but it often felt like a thankless task with little recognition. I wanted to empower and engage our healthcare assistants, making them aware that they are a crucial part of the metrics and explaining their role in the project. It was essential to share the impact they can have on this patient group with their managers and the trust.
Over the course of our two Plan-Do-Check-Act (PDCA) cycles, we achieved remarkable results. The percentage of patients mobilised by healthcare assistants increased from 2% to 30% during the first mobilisation, which is truly impressive. Additionally, we saw a significant improvement in the confidence of our healthcare assistants in mobilising patients, rising from 60% to 85%. These numbers highlight the success of our project and the positive impact it had on empowering and showcasing the invaluable work of healthcare assistants on the ward.
What do you hope to achieve with your project in the future to share your learning and insights and scale best practice?
In terms of future goals for our project, one of our primary objectives is to ensure that it doesn't remain a one-time effort that fades away. As a therapy team, we are committed to embedding and maintaining what we have achieved within our current setting. The ward has been incredibly supportive, with the ward sister, matrons, and lead consultant all recognising the benefits of our intervention. They are enthusiastic about making it a regular practice. So, firstly, our focus is on keeping it simple and remembering why we started in the first place, ensuring regular implementation.
Secondly, we aim to expand our approach to other specialties. While it is crucial for our hip fracture patients, there are other areas, such as frailty, where getting patients out of bed every day should become the norm but doesn't always happen.
As an embedded researcher, part of my role is to facilitate research integration within the department. We already have other colleagues, like Rachel Dance, who is working on a UEA masters internship project, focusing on 'Right to Rehab' for stroke patients. Although it involves a more complex model than the Out of Bed project, it shares similar themes of empowering the whole ward team for improved mobilisation and rehabilitation. I see my role as pushing forward and supporting other specialties in adopting similar initiatives.
Regarding the Out of Bed project itself, thanks to the scholarship we received from UEA Health and Social Care Partners, we have been able to compile our quality improvement project into a paper and submit it to the British Medical Journal. We are eagerly awaiting to hear if it will be published soon, which will help spread the word about our project. Additionally, we have applied for a grant from the Norwich Initiative for Coastal and Rural Health Equalities (NICHE) at UEA, aiming to collaborate between James Paget Hospital and Queen Elizabeth (QE) Hospital in King's Lynn. We plan to implement the project at the QE hospital, building upon the successful work of the orthopaedic therapy team at the Paget. This collaboration will not only focus on improving clinical outcomes but also examine implementation outcomes, identifying successful elements and potential barriers. Our goal is to use this experience to share the project on a larger scale.
What advice would you give someone interested in pursuing practice-led health and social care research?
If someone is interested in pursuing practice-led health and social care research, my advice would be to start by having a genuine passion for what you want to accomplish. It's crucial to identify an idea or a burning problem that you truly want to improve. Without that passion, it's easy to lose momentum and give up. So, believe wholeheartedly in what you're trying to achieve. Begin with something small and gradually build upon it. In the case of this project, it all started with findings from a National Audit using the hip fracture database. From there, we developed a quality improvement project, which has now led to potential publications and further collaborations outside of our hospital. Remember, you don't have to think on a massive scale or aim to change the world. You can start small and steadily grow your ideas over time, being patient along the way.
Another important aspect is to actively share your work and not be too modest about it. Healthcare professionals often struggle to promote themselves or advocate for their work, fearing it may come across as arrogance. However, if you don't talk about it, nobody else will. It takes time for others to notice and appreciate your efforts. It's not personal; everyone is busy. Therefore, have a clear and concise message, and keep repeating it until people take notice. Lastly, collaboration is key. No one can accomplishgreat things alone. Surround yourself with a strong team. I was fortunate to have an exceptional team within Orthopaedics who were incredibly supportive and hardworking. The therapists, healthcare assistants, nurses, surgeons, and orthogeriatricians all played a crucial role in making our project successful. Getting key stakeholders on board is essential, making it a collective mission for everyone involved. At our hospital, we have a fantastic Nursing, Midwifery, Allied Health Professionals (NMAHPs) and research team who have provided me with invaluable support and encouragement, helping me believe in myself and apply for opportunities. Therefore, my advice is to apply for anything that's out there and have confidence in your potential. For example, when applying for the scholarship to write this paper, myself along with Melissa and Ryan, we weren't certain of the outcome, but we took the chance. Being successful allowed us to move the project forward. If you don't believe in yourself and take those opportunities, you'll never achieve success. So, step out of your comfort zone and pursue endeavours that challenge you.
_______
Rene Gray is the Professional Lead for Physiotherapy at the James Paget Hospital University Hospital and an honorary fellow at the University of East Anglia. He is one of two embedded researchers at the JPUH as part of a national pilot to embed research and is the embedded researcher for the integrated therapies department. Rene's clinical background and research interest is in orthopaedics, and hip fracture in particular. Rene is completing a MSc in Clinical Research and he is currently the Principle Investigator for three NIHR studies - FAME, OPAL and RaCeR-2. Rene has recently been awarded a UEA NICHE fellowship aware and will be collaborating across the Norfolk and Waveney Integrated Care System developing the JPUH Out of Bed Project (OOBP) with colleagues at the Queen Elizabeth Hospital Kings Lynn (QEHKL). You can get in touch with Rene via email Rene.gray@jpaget.nhs.uk, or connect with him on Twitter @renegray82.
_______
After conducting this interview, we received news that the initiative will be featured in the prestigious British Medical Journal. Furthermore, it has successfully secured funding to expand the programme to the Queen Elizabeth Hospital in Kings Lynn. We extend our heartfelt congratulations to Rene and all those involved. This remarkable achievement is well-deserved and it's inspiring to witness the positive impact of this initiative.
Stay up to date
Subscribe to our newsletter to receive news on the latest updates and projects in health and social care research.