Feel free get in touch with us via email or social media.
© UEA. All rights reserved. University of East Anglia, Norwich Research Park, Norwich, Norfolk, NR4 7TJ, UK
From Nursing to Research: Jess Marshall's Inspiring Journey to Health Research Success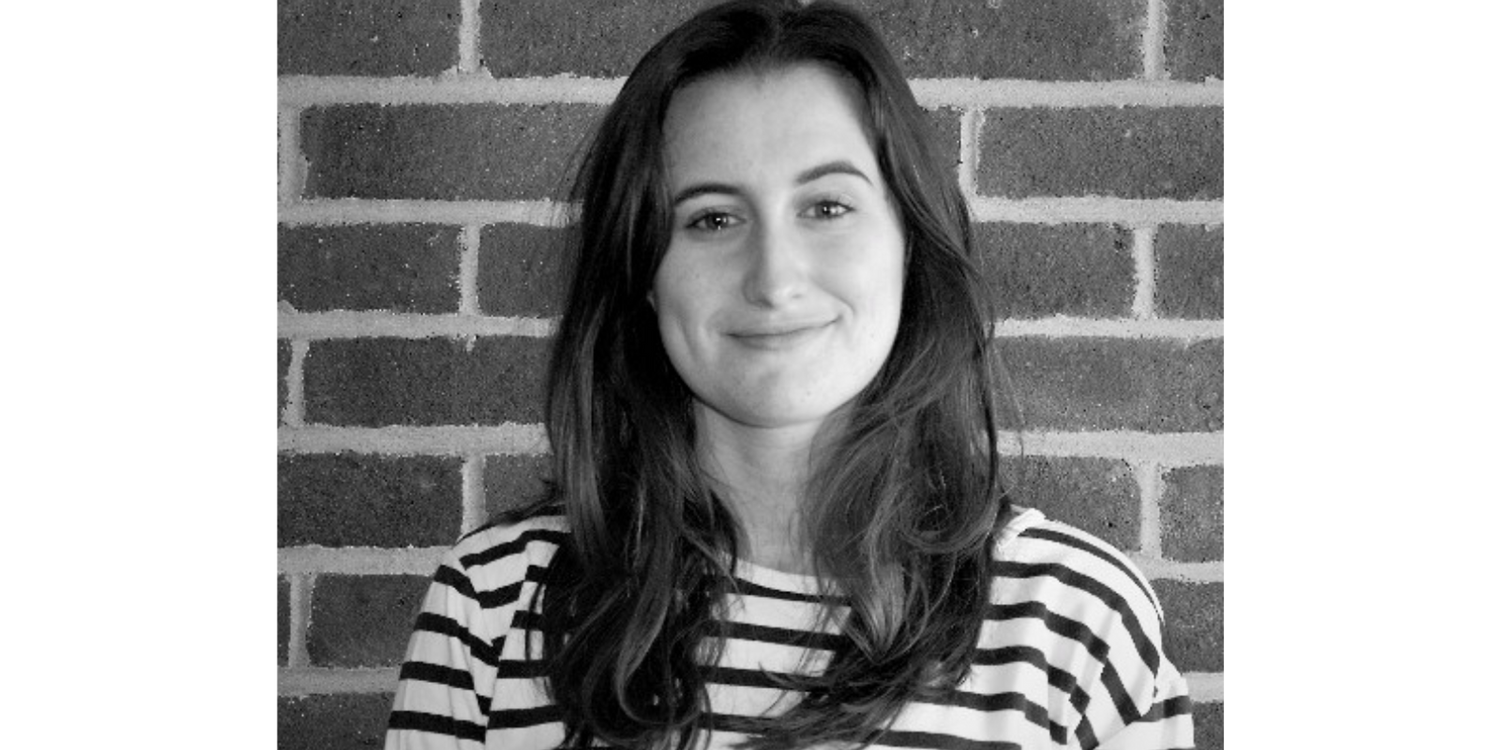 Today, we're launching a new interview series: "Voices of Health and Social Care Research", where we profile the career paths of colleagues working across health and social care research.
Meet Jess: An early career researcher who followed an unconventional path to make her mark in health research.
With a background in International Relations and Adult Nursing, Jess's passion for exploring health-related topics led her to a career in research. In this interview, Jess shares her unique story, what motivates her, and her mission to inspire others to pursue their own research journey.
Welcome Jess! Thank you for chatting with us today. Let's start by hearing a little bit about your background, and what led you to a career in health and social care research.
Sure! I graduated from the University of East Anglia (UEA) with a degree in International Relations, but I found myself drawn towards the health side of the course - we learned a lot about health policy and health organisations in the international sphere. After I graduated, I took time out and went travelling for a year and it still felt like a little bit of a niggle in my side…. I was really interested in health policy, and health research, but I wasn't sure where to go next.
Around this time my little brother became very ill and through that personal experience I became really interested in the clinical side of health and decided to return to UEA to study Adult Nursing. Then the pandemic hit, and my training suddenly took a different route. I became less interested in the clinical side and more interested in the research modules that I was learning outside of the hospital setting.
Why did exploring a career in research appeal to you?
Research really resonated with me, and it felt like such an interesting path that met my curiosity around health, combining both the theory that I'd learnt in my first degree, along with the more clinical aspects of nursing I had trained in for my second degree.
It fed a deeper curiosity on an array of subjects that were covered during my Adult Nursing degree at a very clinical and sometimes surface-level. Health challenges are so multi-faceted and often have links to corresponding multi-disciplinary research. Trying to make sense of things that are complex has always appealed to me, especially health issues that are often wrapped up in very personal circumstances. I like the research process and working in a team to solve a problem in a very detailed way.
How did you come to be working at UEA?
I first started working at UEA through a slightly unconventional path. I finished my degree in Adult Nursing and knew I wanted to pursue a career in health research, but I felt like I was going a little bit against the grain of what I'd been trained for. Normally, newly qualified nurses go out into hospitals on the wards or have a clinical experience. Instead, I emailed my personal advisor explaining how much I wanted to pursue research, and she put me in touch with UEAHSCP Research Director Carrie Jackson, who is extremely passionate about supporting new researchers. Carrie invited me to talk with her about my background, and what I was interested in. That conversation led to Carrie inviting me to be part of a national project with the Health Foundation where she is leading the evaluation of the Cambridgeshire and Peterborough Adopting Innovation Hub. She also introduced me to new research contacts including the Norwich Institute of Healthy Aging (NIHA) who proved an excellent fit for my background. NIHA then offered me a work experience placement which was just going to be for one week, but that one week into a month which turned into a six-month internship!
Clearly your passion and dedication shone through Jess.
Tell us more about some of the projects that you've been working on since you started at UEA
I've been working on several projects. I've been part of the evaluation team, assisting Carrie at the Cambridge and Peterborough Innovation Hub, where I've learned a lot about evaluation methods and building on other areas of evaluation and realist methods.
I've been working with NIHA on several projects during my internship. The first was to create an evidence briefing for their co-production partnership with public representatives, a piece of work that includes a lot of patient and public involvement work with disadvantaged communities and looking at how healthy aging is interpreted in disadvantaged backgrounds and how we can better involve disadvantaged communities in the future of research.
I also worked on the UEAHSCP funded CHarMINg project with Anna Sweeting and Wendy Hardeman, which is another patient and public involvement project looking at multiple behaviour change in low-income settings. I helped with data collection evaluation analysis and dissemination of the results, and I produced another evidence briefing for that project which was super interesting and great to work on. I also had the opportunity to join some of the focus groups and do a little bit of that first-hand research as well, which is always exciting.
I have helped to develop a Continuing Professional Development course for NIHA, 'Nutrition in Action', which is a very practical nutrition course looking to empower the workforce, for example, food banks or nutritionists, through the provision of a real-world achievable guide to nutrition that's tailored to those within disadvantaged settings where you might be on low budgets or have limited access to cooking facilities.
I've also done general bits and pieces to support grants as well and have produced participant information sheets for projects and consent forms.
Currently, I'm a Research Associate on a new project called 'SPLENDID' with Associate Professor Jane Cross which seeks to develop a best practice model for people living with dementia and their carers to make social prescribing more accessible for them. I'm starting to do work on a systematic review and a complex intervention review as part of that project . I'm expanding my knowledge of research methods and getting involved with the wider research team and having a more collaborative role and learning a lot from working with people who have a lot of experience. Sometimes that can be daunting, but it's just so great to be surrounded by talented researchers, and to be able to learn from them each day.
UEAHSCP interviewer (in awe) and you've only been at UEA for one year?!
Jess: Oh I also work as an on-set medic for an Apple TV series in my spare time.
Wow! I'm so impressed! That sounds fun!
You're also undertaking a Master's. Tell us more about what you're currently studying and how your project work links in with your upcoming PhD.
I'm studying a Master's in Public Health with Arden University remotely online. It's has been valuable to 'top up' my theoretical knowledge alongside the practical skills I'm learning through my placements at UEA.
I'm due to complete my Master's at the end of the year and I've just received confirmation that I am starting a PhD in March 2024 which will see me working with NIHA looking at the Mediterranean diet and physical activity as an intervention for people who are at risk of cognitive decline, or who may be experiencing dementia already. I'll be working on the behaviour change element of that project and looking to work with disadvantaged communities to see how we can facilitate that intervention in the best way possible way.
What are your aspirations for the future, and how has your experience at UEA so far enabled that journey?
My time at UEA so far has really cemented my aspirations and helped me realise that this is the career for me. It's piqued my interest in areas of health that I hadn't thought of before, including newer health interventions like Behaviour Change and Social Prescribing. The practical research experience I've gained at UEA has inspired me to have the confidence to pursue a PhD and a career in health research.
I realise that my pathway into research has been an unconventional one and a lot of what I have achieved has been down to more experienced researchers at UEA taking a chance on me, networking me to the right contacts and supporting me through new experiences. So I just want to take this opportunity to say a big thank you to the UEA health sciences network for supporting my research career journey.
Jess Marshall is a Research Associate at UEA. Jess graduated from UEA with a BA in International Relations in 2017 and a BSc in Adult Nursing in 2022. She is currently taking a Master of Public Health course with Arden University whilst working as a Research Associate on the SPLENDID programme, a project to develop a social prescribing care pathway for people living with dementia and their carers. Jess is also part of a national evaluation project funded by the Health Foundation. In 2022, Jess completed an internship with the Norwich Institute of Healthy Ageing (NIHA) and continues to work with NIHA on several projects. You can connect with Jess on social media here @jessmarshall553 or contact her via email here jess.marshall@uea.ac.uk
Watch the whole interview on our YouTube channel here:
Related News & Events
No results, please try changing the filters
Stay up to date
Subscribe to our newsletter to receive news on the latest updates and projects in health and social care research.