Feel free get in touch with us via email or social media.
© UEA. All rights reserved. University of East Anglia, Norwich Research Park, Norwich, Norfolk, NR4 7TJ, UK
Celebrating Foster Care Fortnight: An Interview with Dr. Simon P Hammond on Supporting Children's Online Safety and Mental Health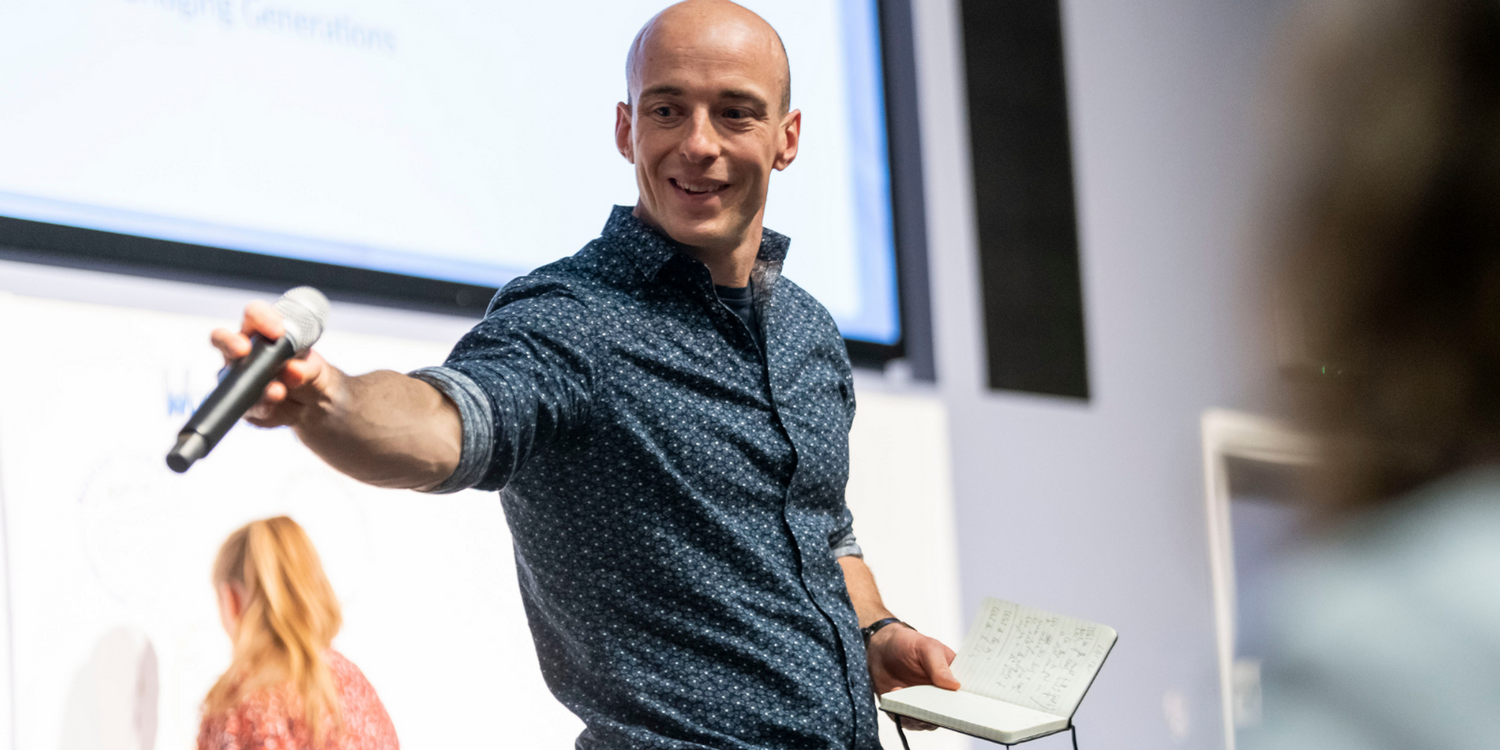 This week marks the beginning of Foster Care Fortnight (15-28 May), two weeks of the year which are dedicated to raising awareness for fostering and showing how foster care transforms lives. This year's theme is focused on celebrating the strength and resilience of fostering communities. 
As part of this effort, we're shining the light on Dr Simon P Hammond, a Lecturer in Education for UEA's School of Education and Lifelong Learning, who is a leading researcher in delivering innovative projects to support children and young people with care experience when using the internet, as well as facilitating positive mental health support.
An applied psychologist, Honorary Associate Professor at Norfolk and Suffolk NHS Foundation Trust and member of Ofcom's Research Working Group, Dr Hammond was previously featured in the January 2023 issue of The Fostering Network's Foster Care magazine and the 'Mental Health and You' podcast series for his research on digital life story work: using digital technologies to help create opportunities for young people to feel supported and make sense of their identity and relationships. He is also responsible for leading the Looked After Children's Mental Health Research Network (LANTERN) within UEA Health and Social Care Partners (UEAHSCP), which has three priority areas aiming to provide real world impact that facilitates positive mental health, and the availability of positive mental health support, for children and young people with care experience. In addition, he will be leading a research grant, in collaboration with colleagues at the University of Oxford, Royal Borough of Greenwich and The Care Leavers National Movement, to evaluate the impact of 'caringlife' – a digital platform for fostering services, carers, and children and young people with care experience to upload and store digital mementos from everyday life. To find out more, we spoke to Dr Hammond to uncover where his interest in foster care research was first sparked, the importance of focusing on lived experience, and how digital technologies can positively impact people growing up in foster care.
What sparked your interest in this particular area of research?
"In 2005, I worked in a young people's residential home in Sheffield. During this time, I was struck by the unmet well-being needs of the young people I supported. In particular, the difficulties they faced in making sense of their relationships, identity and personal histories. This led to some of the young people I worked with being labelled as 'hard to reach'. "What became clear to me was that they were trying to process their experiences, but their opportunities to do this were often shut down through a mixture of a lack of confidence, training and a culture that resisted children and young people with care experience using digital tools as forms of communication. "Even in 2005, digital tools represented forms of communication which young people were choosing to communicate with each other and those around them. I felt that social care just wasn't able and/or ready to listen. This frustration led me to start my research in 2008 to try to help."
Why is the work being done in LANTERN important?
"I'm aware from my own practitioner background, that the best ideas often start from the lived experiences of people living or working within the sector. In LANTERN, we bring together practitioner insights and researchers, to achieve collaborative research partnerships with a focus on improving the real-world experiences of children and young people with care experience. "Across our three themes, we ensure that innovative practice is better evidenced and therefore becomes seen as the norm and worked into everyday practices. We also undertake research that helps children and young people with care experience and adults supporting them to become active digital citizens. This is vital in addressing the 'recursive loop' of social and digital inequalities, where digital gaps can reinforce and/or amplify social inequalities and vice versa."
What's the best thing about teaching at UEA? Has your research informed any of the modules you teach?
"I love introducing a concept and seeing student faces when they begin to engage with it. "My research informs everything I do. I run large and complex research studies that involve working with children, parent/carers, educators as well as Industry, Non-Government Organisations and Government. These experiences allow me to share examples of how theories, cutting edge research, policy and real-life lived experiences combine and inform each other in each of my modules."
Why is it important for people growing up in foster care to make sense of their past, and how can digital life story work support this?
"Research indicates that making sense of oneself is a key cornerstone of positive mental health and vital in creating positive future expectations. For many, this involves conversations with birth family members. These conversations help to answer questions such as 'who am I', 'where am I from' and in my case, 'why did I lose my hair at 19'! For children and young people with care experience, important identity questions like this are often unanswered. "Even more importantly, more sensitive questions such as 'why did I come into care' and 'where am I going' can often be left unanswered. For children and young people in birth families, positive moments of everyday life are often captured digitally and reflected upon. We look back, we share stories, we reminisce. Not only are everyday events not stored by or for children and young people with care experience – they're also not always revisited, retold or reflected upon. "Imagine telling a story to someone you've never met, about people they may never meet and places they've never been and are unlikely to go. This is an extremely hard task, but one often faced by children and young people with care experience. Using digital technologies helps provide richer starting places for these stories. They record features of the person at the point in time, with these recordings capturing important aspects of the relationships they enjoyed and shared at this point in time. This is vitally important in a care system where permanence is unfortunately an aspiration rather than a norm."
What will your research grant with the 'caringlife' app involve?
"We are really excited that the Sir Halley Stewart Trust funded this important work. "Working with colleagues in the Royal Borough of Greenwich and Care Leavers National Movement, we will build on our previous National Institute for Health Research funded 'LIMITLESS' project, to undertake a realist evaluation of 'caringlife'. A realist approach is great at unpacking the complexities that underlie the real-world use of digital applications like 'caringlife' and will allow us to explain how important outcomes happen, why, and in which contexts.  "We will also work with Care Leavers National Movement to train and support young adults with care-experience as "co-researchers", to assist with the data collection, analysis, refinement and dissemination of the best practice guidance and resources the project will generate."
This article was originally published on UEA's website and is reproduced here with permission.
Related News & Events
No results, please try changing the filters
Stay up to date
Subscribe to our newsletter to receive news on the latest updates and projects in health and social care research.