Feel free get in touch with us via email or social media.
© UEA. All rights reserved. University of East Anglia, Norwich Research Park, Norwich, Norfolk, NR4 7TJ, UK
UEAHSCP supports Carer Support Nurse project win regional award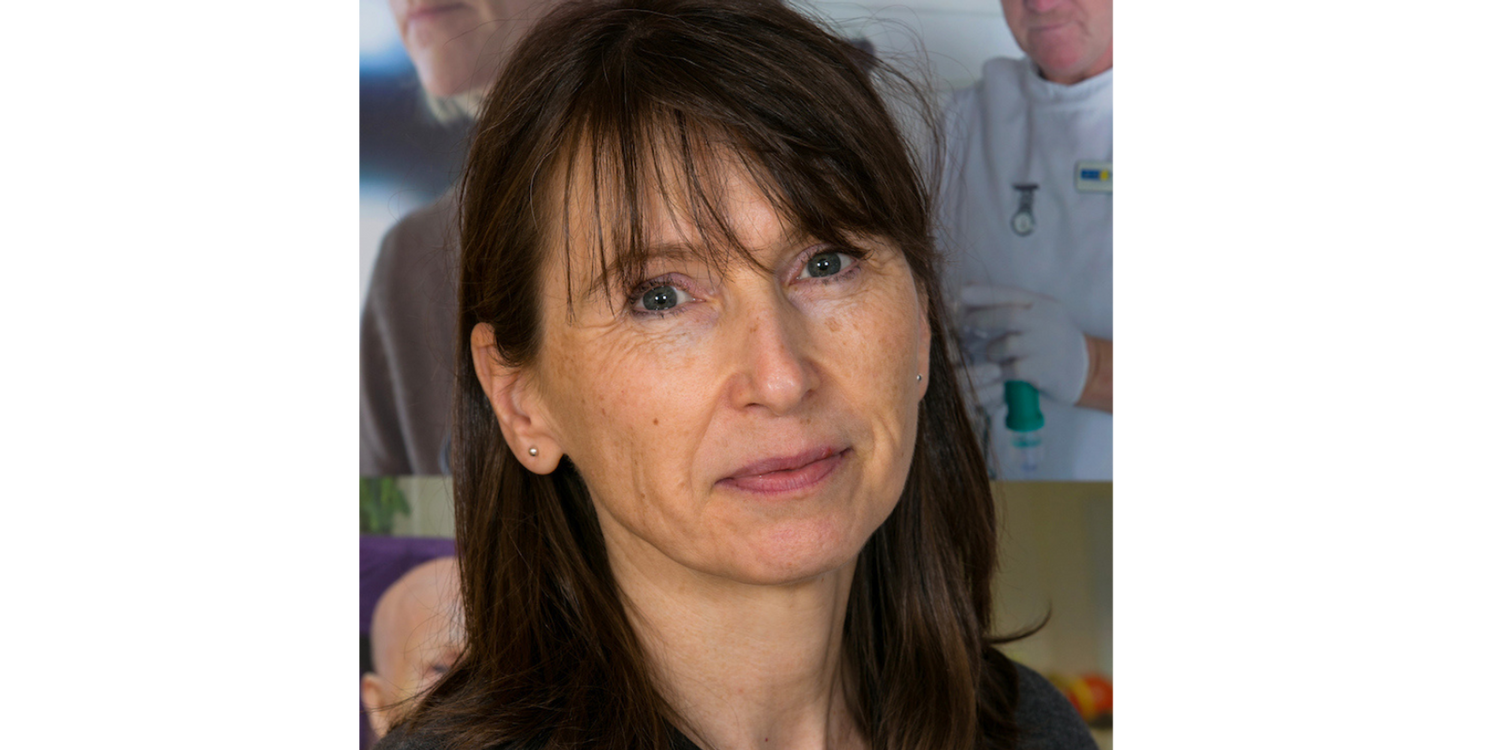 The Carer Support Nurse initiative, which received early facilitation by UEA Health and Social Care Partners to secure external funding for its evaluation, has been honoured with a regional award in the NHS Parliamentary awards.
This new evidence-based role provides person-centred assessment and support to unpaid/family carers to help them in their caring role by supporting their own health and their skills in caring.
Led by Morag Farquhar, Professor of Palliative Care Research at UEA, the initial pilot research project has seen the team collaborate regionally with carers, patients, health and social care professionals, voluntary organisations, and national leaders in carer support to develop the dedicated Carer Support Nurse role. This role aims to assist carers who have their own needs or require additional support beyond their regular healthcare team.
Professor Farquhar said:
"I am so proud of this award which is the result of a huge cross-sector team effort with East Coast Community Healthcare where the nurse is based. We are incredibly grateful for the support from UEA Health and Social Care Partners.
"The Carer Support Nurse project is driven by our shared goal to improve the lives of carers and ensure they receive the support they deserve. This regional award speaks to the dedication and collaborative efforts of all involved. It is hugely motivating and endorses our mission of enhancing carer support."
UEAHSCP Research Director Carrie Jackson said:
"Congratulations to Professor Farquhar and her team. This well-deserved recognition underscores the project's achievements and acknowledges its potential on a larger scale.
"The success of the Carer Support Nurse project is a testament to the vision and efforts of the project team, and the support provided by UEA Health and Social Care Partners. We remain committed to enhancing the lives of carers and ensuring their crucial role is recognized and supported within our community."
This regional award automatically shortlists the project for the prestigious national award.
August update:
The Carer Support Nurse has achieved further recognition after being named as a finalist for the RCNi awards in the "Innovations" category. Out of 900+ applications, the project has been shortlisted as one of 75 finalists, highlighting its innovative approach. The outcome will be revealed at the RCNi award ceremony in Liverpool this November. Congratulations to the dedicated team and all the other finalists for this well-deserved acknowledgment of their outstanding work.
Read the coverage this announcement has received:
Norfolk carer support service nominated for national award | Eastern Daily Press (edp24.co.uk)
Related News & Events
No results, please try changing the filters
Stay up to date
Subscribe to our newsletter to receive news on the latest updates and projects in health and social care research.