Feel free get in touch with us via email or social media.
© UEA. All rights reserved. University of East Anglia, Norwich Research Park, Norwich, Norfolk, NR4 7TJ, UK
The Power of Collaboration: an Interview with Dr Simon Hammond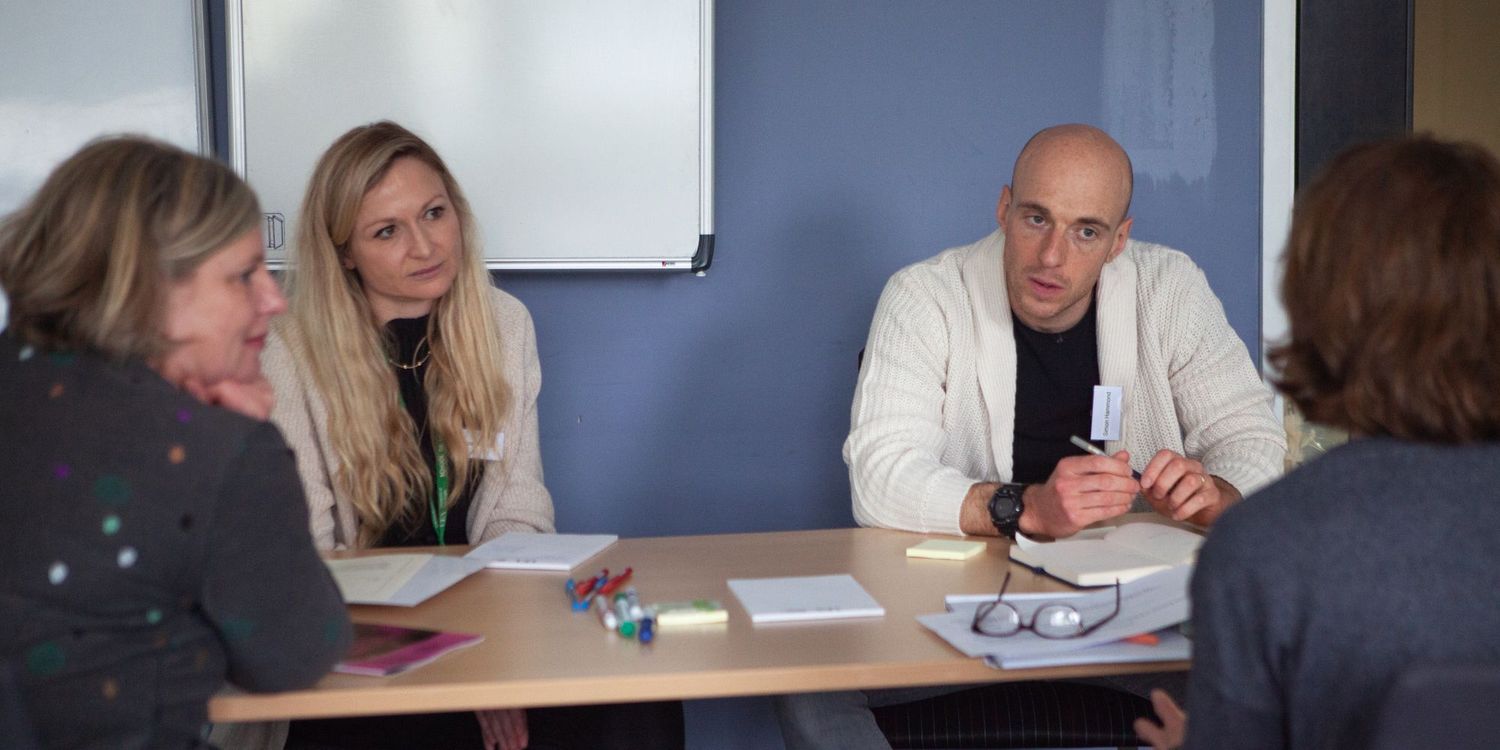 Our next Research Sandpit event will take place on November 22nd, at the New Sciences Building on the UEA campus. You can register your interest for the event by clicking here.
Research Sandpits supply the opportunity for researchers, partners, clinicians, and Patient and Public Involvement (PPI) participants to network and share ideas to help shape them into practice-led research projects.
In preparation for our next event, we wanted to look back on our April Research Sandpit, where we spoke to Dr Simon P. Hammond on how collaboration has shaped research and continued to be a powerful tool for learning.
Dr Hammond is a Lecturer in Education in the School of Education and Lifelong Learning at UEA and an Honorary Associate Professor at Norfolk and Suffolk NHS Foundation Trust. He is responsible for leading the Looked After Children's Mental Health Research Network (LANTERN) within UEA Health and Social Care Partners.
How have you found the Research Sandpit so far and have you learned anything new?
In today's Research Sandpit I really learned about the power of collaboration. I think it's something that I always knew you kind of needed, really sitting in a room, face-to-face, really getting to grips with new topics, new subject areas, which is fantastic. It's been really great to have that opportunity.
What has been the most interesting point of the day? Have you enjoyed meeting anyone in particular, or discussing a particular subject?
Today's been really enjoyable. It's been nice to learn about a new population I didn't really know about in the RROMA community and working with the two leads in my particular sandpit room, they're fantastic. To see their passion, their insight, and that's one of the mainstays of collaborative research approach, which is what it's all about.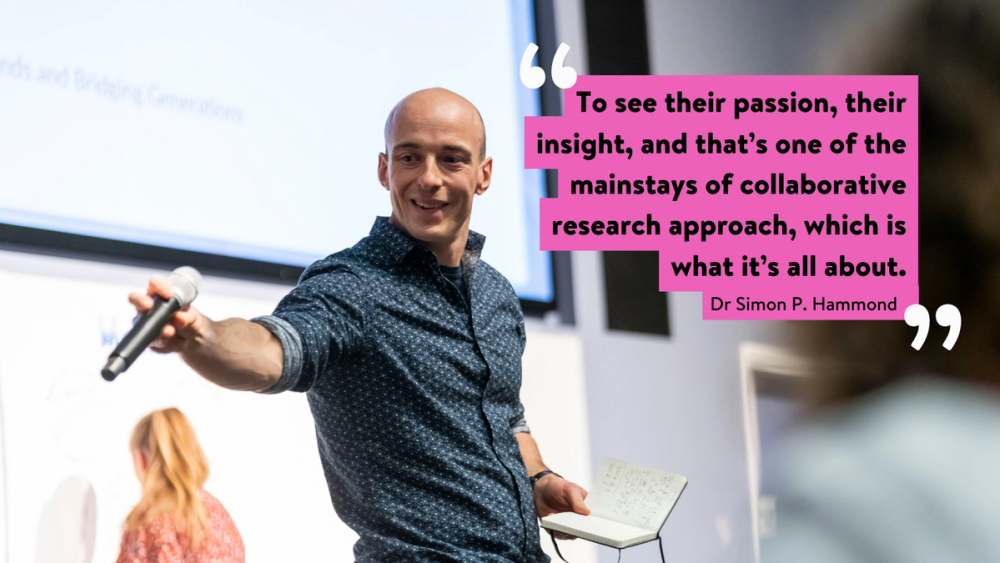 Is it fairly common for you all to get together in person or is this quite a unique experience?
It's been unique in many ways, not only meeting different people, but learning different things about different populations, but also the chance to really get together face-to-face has been fantastic and really energising and a nice change from the Teams monotony marathon that we often face.
Thinking about your research in particular, who do you think it's so valuable to conduct research in a collaborative way?
One of the passions in my research is it being collaborative, the idea of working with people who will be affected and impacted by what we are doing is huge. My original research was developed with my time in practice, the young people I worked with, and to have the opportunity to do that now and take that forward is massive and also makes sure it still resonates with the population, is driven by the population, I love doing it.
For me, collaborative research is massively valuable. When I first worked with the Partnership I got a small amount of seed funding to grow an initial idea to do a literature review for current practice that enabled me to bring in practitioners, young people, commissioners, everyone in the room together to really drive us forward to do the research that's in a collaborative fashion.
Why is it important to include citizen representatives in shaping research?
Because they'll tell you like it is. Lots of times academics will be so wedded to our ideas, sometimes we can't see the wood for the trees, so having somebody from the street saying "You're doing that wrong" or "We don't do that anymore" is fantastic.
Today we've has citizen representatives in each of the project groups, how did they help to shape the project that you've been working on in today's Sandpit?
We've had citizen representation from the RROMA community, with professionals who have been working with RROMA groups and advocating on their behalf, so it's been really great to see how the research method and the project's shaped by those people's voices being in the room without physically being in the room, it's been great.
If you are interested in getting involved in PPI research and collaboration, you can contact the Citizens Academy.
Related News & Events
No results, please try changing the filters
Stay up to date
Subscribe to our newsletter to receive news on the latest updates and projects in health and social care research.